iMetal Resources receives DTC eligibility
2021-09-08 12:21 ET – News Release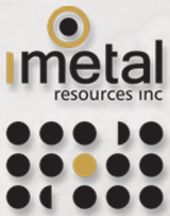 Mr. Saf Dhillon reports
IMETAL RESOURCES RECEIVES DTC ELIGIBILTY
Effective immediately, iMetal Resources Inc.'s common shares are now eligible for electronic clearing and settlement through the Depository Trust Company (DTC) in the United States.
DTC is a subsidiary of the Depository Trust & Clearing Corp., a U.S. company that manages the electronic clearing and settlement of publicly traded companies. Securities that are eligible to be electronically cleared and settled through DTC are considered to be DTC eligible. DTC eligibility is expected to simplify the process of trading and enhance liquidity of the company's common shares in the United States.
About iMetal Resources Inc.
iMetal Resources is a Canadian-based junior exploration company focused on the exploration and development of its portfolio of resource properties in Ontario and Quebec. iMetal Resources focused on advancing its Gowganda West project that borders the Juby project, an advanced exploration-stage gold project located within the Shining Tree area in the southern part of the Abitibi greenstone belt about 100 kilometres south-southeast of the Timmins gold camp.
We seek Safe Harbor.
https://www.imetalresources.ca/