Blue Sky Uranium has what Argentina Needs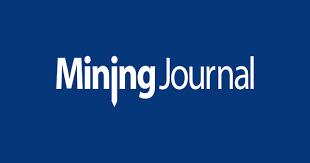 Argentina's commitment to nuclear energy generation is steadfast and consistent
Blue Sky Uranium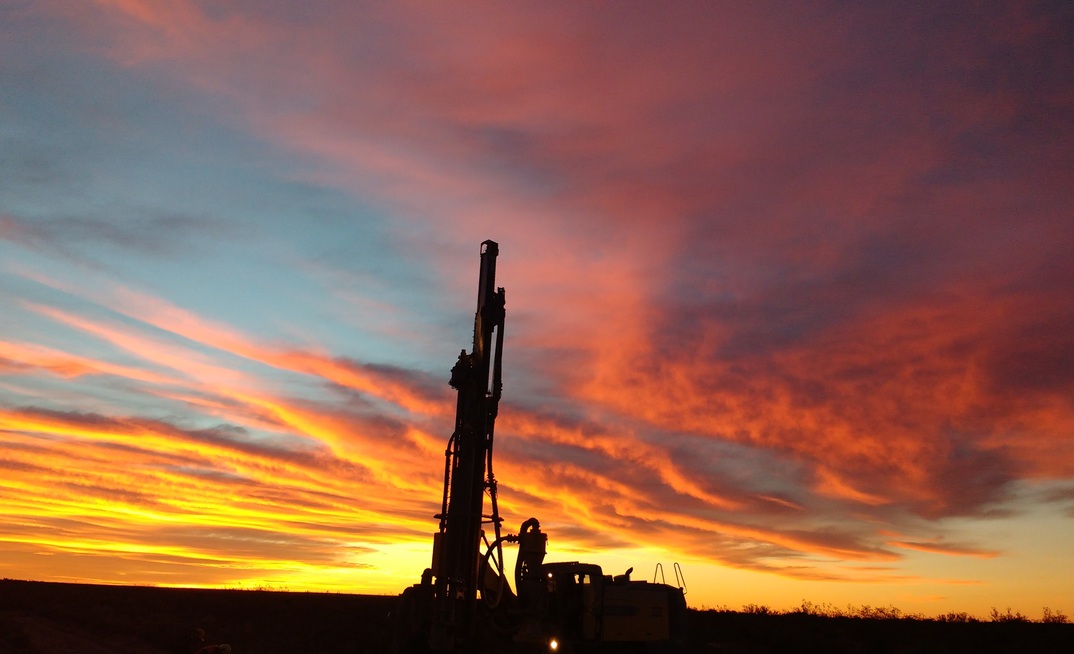 20 October 2023
Argentina's commitment to nuclear energy generation is steadfast and consistent, regardless of the political leanings of the presiding administration.
Active in the nuclear space since the 1950s, the only aspect preventing comprehensive vertical integration in the jurisdiction – which boasts three reactors and another in the pipeline – is a lack of uranium production. This means uranium is currently imported from Kazakhstan before being enriched on home soil.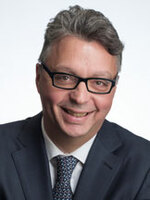 Nikolas Cacos, president and chief executive
However, if the vast 300,000 ha mineral district in Río Negro province that Blue Sky Uranium has under title fulfils its potential, this would lead to Argentina being able to boast a  turnkey nuclear set up.
With high geological potential for multiple discoveries, production at the scale indicated by Blue Sky Uranium would allow Argentina to meet all its needs from within its borders. And with a prize as alluring as this for politically stable but cash poor
Argentina, it is small wonder there is a strong enabling environment at both provincial and national level.
Blue Sky Uranium president and chief executive Niko Cacos explained that "the legal framework in the constitution states that if there is availability of domestic supply of uranium, Argentine reactors should give priority to that – and at international prices, not at a discount".
Such domestic security of supply would mean an end to the days of being in bondage to unpredictable jurisdictions on the other side of the globe, or of paying through the nose via 15-year contracts to ensure the lights stay on. And with the requisite regulatory framework for handling and moving nuclear materials already in place in Argentina, the road to production has already been smoothed.
Argentina is also keen to position itself in contrast to Chile over the Andes mountains, which despite its abundance of resources, is currently scaring off would-be investors across the commodity spectrum with talk of increased state control over the country's natural resources. Governments of all political stripes in Argentina, however, are united in their recognition of the sort of contributions mining can make to filling government coffers.
Blue Sky Uranium investors could not want for a more mining or nuclear-friendly jurisdiction anywhere in the world than Argentina, suggested Cacos. Moreover, the company is part of mining legend Joe Grosso's Grosso Group, which has a three-decade mining pedigree in the country that has seen it make successful discoveries across several different commodities – namely, gold, silver, lead and zinc.
Argentinian native Guillermo Pensado heads up the exploration team, with Blue Sky Uranium anticipating his many years in the uranium space and proven understanding of the vast 50km wide by 145km long uranium district should act to reassure and inspire investors. His swift discovery of the flagship Ivana deposit led to initial and expanded resource estimates and a preliminary economic assessment (PEA) in quick succession.
With the mineralisation very near the surface at Ivana, exploration is low-cost and straightforward, while the sandstone-hosted type deposits are similar to those found in Kazakhstan, currently the world leader in uranium production by some considerable margin.
As well as Argentina having a nourishing policy and regulatory landscape for Blue Sky Uranium's endeavours, Río Negro province in particular ticks a lot of boxes. As arid as Siberia, yet warmer and even less population dense, neither weather nor conflicting interests are likely to thwart traction. Meanwhile, on the infrastructure front there is power, rail, a deep seaport, and even an enrichment plant in close proximity.
Cacos noted the disconnect between uranium's currently surging spot price and his company's stock, yet remains unruffled and confident its time in the market sun will inexorably come. That the producers and the developers will always be in front of the explorers in becoming fully valued is simply the natural order of things, he believes. Given the supply deficit and growing appetite for uranium, there are already signs of share prices moving in the right direction up ahead in the queue, albeit the established players come without the heady aroma of multibagger potential.
It is fair to say Cacos is also excited about the potential of Blue Sky Uranium's Amarillo Grande project, asserting it should be mentioned in the same breath as Kazakhstan in terms of its world class size, scale and capacity to be harvested with low operating costs. And a major discovery at the Ivana property where energies are currently focused would act to catalyse that sought-after shift in equity fortunes.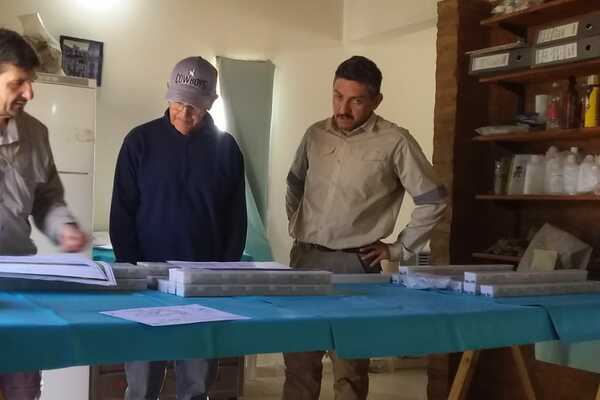 Site visit to Amarillo Grande 
A 2019 PEA indicated extraction costs could be among the lowest in world, with cash cost coming in at $16/lb at a time when the uranium spot price was $20/lb, meaning it was potentially profitable even then. With the spot surging to several times that by Q4 2023, that's a lot of wriggle room to work with, and why Blue Sky Uranium is updating its PEA.
While recognising things are at an early stage, Cacos was keen to point out that Blue Sky Uranium has the largest and most advanced deposit in Argentina. He described the company's goal as moving this forward to become a domestic supplier of uranium, with the PEA indicating a balance for export.
In its objectives, Blue Sky Uranium is assisted and further incentivised by the fact that Argentina's long-term contracts for Kazakh uranium are set to expire in the next few years. Moreover, the company's president and CEO is confident nuclear's place in the country's clean energy mix, and as an integral part of the transition to net zero, is assured.
Argentina is a committed signatory to The Paris Agreement, and with energy imports currently costing the country precious dollars, having a domestic supply of clean energy to the grid via nuclear is a win-win.
As for public sentiment towards nuclear, Cacos stated that climate change is considered a far more significant threat than a repeat Fukushima event, especially since safety checks and balances in respect of reactors have become far more robust.
The Blue Sky Uranium president and CEO views the company's uranium district as scoring very highly across the holy mining trinity of size, cost and jurisdiction. And with advanced project opportunities and multiple drilling targets under review nearby, additional projects could be run under one centralised processing facility. This would maximise the synergy potential and enhance the scope for higher profits by keeping fixed costs low.